I wish I had read some reviews of Pepperfry before placing my order – first and last order I guess – there.  It seems there are plethora of bad reviews about them on many websites.  Just click on this google search for pepperfry review and you will see what I mean.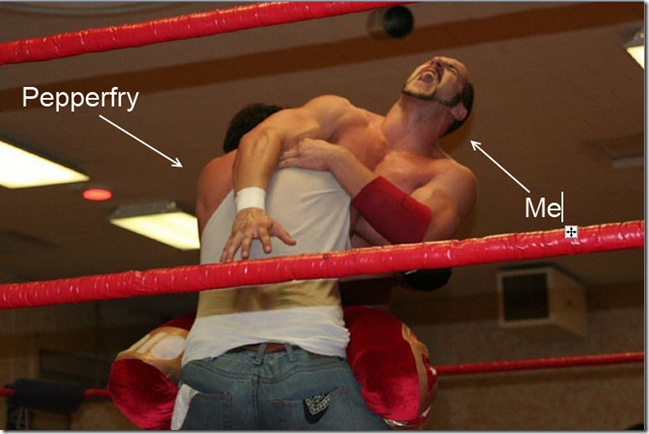 As I had mentioned in an earlier post about my experience with Pepperfry where they delivered 2 broken items and 1 wrong item for the same order; they were not responding to my refund request made on 13th Nov and I had to remind them by email about it.  They emailed me the procedure of refund on 19th Nov and I had packed and sent the 3 items to them on 27th Nov which reached their address in Delhi on 29th.  I also emailed the same day bank details for refund and the courier receipt.
After that, it slipped from my mind a bit and knowing their past behaviour I thought giving them some time to process refund might be worthwhile.  Boy I was wrong!  Pepperfry is a beast and it won't move unless you prod it every once in a while.
On 16th Jan, I sent the sleeping beast Pepperfry a reminder email, and the beast woke up and promptly sent me this reply.
Please be assured that we tried calling you today.However, we were not able to contact you over the phone. The item has reached our warehouse as per the DTDC website. Please provide us the scanned copy of the courier receipt to tellus@pepperfry.com to reimburse the same.

We eagerly await your revert as we have the bank account details but not the courier receipt.
I promptly found the previous email I had sent on 27th Nov with receipt attached and sent a screenshot of it on 17th Jan with following text:
>>We eagerly await your revert as we have the bank account details but not
the courier receipt.

Snapshot of the email I sent on 27 Nov 2013 with receipt attached at
bottom.  You can check that email again, and confirm to me if the receipt
has somehow vanished!  *If it has not vanished, kindly pay me interest at
18% on the total refund amounts.
Now their white lies could not hold so they acknowledged that they already have the courier receipt, as per their own reply below:
We thank you for bringing this to our notice. We would like to inform you that we still awaiting the confirmation of the receipt of the product from our Warehouse.

How ever we are in trail for the same with our warehouse and once we received the confirmation we will initiate the refund.
We would also like to inform you that we have received the courier receipt  that is been forwarded in the below mail and the same has been attached for the refund process.
Also got this email on 20th Jan:
We tried to get in touch with you on phone but you didn't answer. We have got a confirmation from warehouse that the two products which we returned are received. Hence we will process a refund for the two products. We regret to inform you that the courier charges can only be reimbursed up to Rs. 300. Also there is no interest that we offer for the amount paid. It will only be a refund for the paid amount along with courier charges reimbursement of Rs. 300. The refund will reflect in your bank account in the next 7 – 8 working days.
Note that I have spent Rs 840 on return shipment because of THEIR MISTAKE in sending 2 broken and 1 wrong item!  But they still will stick to their beloved policy of refunding only Rs 300 for return shipment!  And they are not acknowledging refund for the 3rd item yet.
In any case, I did not receive even the refund for 2 items in 7-8 days so I again followed up.   Here is how the beast replied:
We sincerely apologize for the delay in refund of your order. Please be advised that the refund is been done from our end on 21st January. However, since you haven't received the credit in your account yet, we would request you to kindly send us your bank statements from the order date, that is 1st November, till the current date, so that we can get this checked.
So the beast Pepperfry wants me to send me bank statement to prove that they have given the refund.  THEY SHOULD SEND their bank statement to prove they have given the refund!  On Feb 1, the sleeping beast sends this email:
Thank you for writing to us.

We are extremely sorry for the confusion. Please be advised that we tried contacting you, but couldn't get in touch. However, would request you to kindly help us with the name of the product costing Rs 200, which you are referring to.
They have the order details, all the emails including ones showing pictures of the product above, the returned product itself; and yet they want me to tell them the name of the product!  If there were an award for incompetence, Pepperfry would be the gold medallist!  So as of now I don't even have the acknowledgment of 1 item as having been processed for refund, and as per my bank statement I have received refund of only shipping charges!
This is how it will end!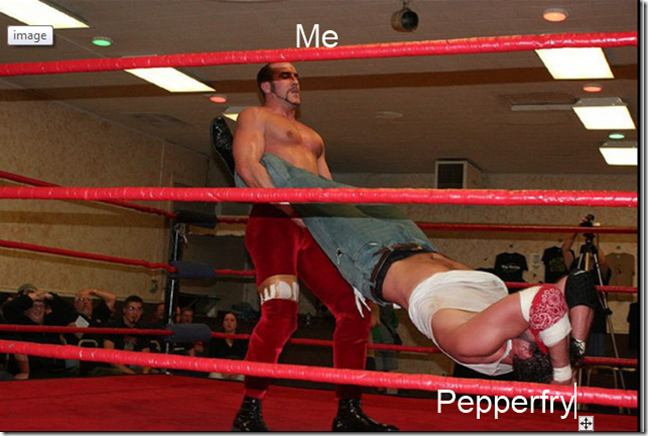 Photo credits: http://www.flickr.com/photos/10542402@N06/2522832492/in/photostream/